Wrong Way to Win
Setting a standard of excellence has gone too far.
Since the inception of games, there have always been winners and losers and that fact will not change until the end of time. Some teams are able to win to a greater extent, but for all teams, it matters more how they handle winning rather than how often and how much the team wins.
In swimming, there are teams on Elkhorn's schedule with no mathematical chance of winning because their teams are too small. So, Elkhorn's swimmers get the choice of competing in "off-events" to keep the competition more fair. It is a common courtesy and more fun for the swimmers if the typical sprint freestyler swims breaststroke instead. While not directly applicable to all sports, the thinking should remain the same. At a certain point, the better team should allow back-ups to gain experience and not demoralize the opponent.
The proper way to win is 84-14. While this score might seem to be an example of a team running up the score, it is actuallyan example of a team winning the right way. When Elkhorn South played Omaha Northwest, Elkhorn South Head Coach Guy Rosenburg, took his starters out by the end of the first quarter, his backups out by half, the third-string out by the end of the third quarter, and when the buzzer finally sounded to end the game, the junior varsity backups were on the field under the Friday night lights. The entire team, including players who rarely see the field during Tuesday night JV games, played. The score was lopsided because one team had talent at all levels that were superior to the other team's. The coach recognized this and gave more inexperienced players a chance to play to keep the game more competitive. The way to win should be the model set by Coach Rosenberg.
Winning the wrong way is not only a local issue but is seen on a national level as well. In 2015, a Southern California girl's high school basketball coach won a game 161-2. That level of domination is unnecessary and deplorable. That coach was fired shortly after, but this lack of sportsmanship isn't isolated: a football coach from Plainedge High School in New York, and a basketball coach from Sacred Heart Academy are just two more examples of coaches fired or suspended for running up scores. The issue of unsportsmanlike winning is not only characterized by programs winning by a lot but staying classy while and after winning.
Harlan, Iowa's swim team does not stay classy in its domination. When the team is up by 200 points or more, they allow their final relay to cannonball into the water, swim non-competitive strokes, or whatever else their hearts desire. This is deplorable. It is humiliating for other teams and swimmers that are giving their best effort to see a team mocking them with a comic-like effort.
It is wrong for teams to humiliate opponents, intentionally or unintentionally. Coaches should think about the standard they are setting for future generations. At the high school level, adding another 20 points to an already dominant victory does not outweigh the cost of limiting playing time for underclassmen and it is not worth embarrassing an opponent just to pad stats and assert dominance.
Your donation will support the student journalists of Elkhorn High School. Your contribution will allow us to purchase equipment and cover our annual website hosting costs.
About the Contributors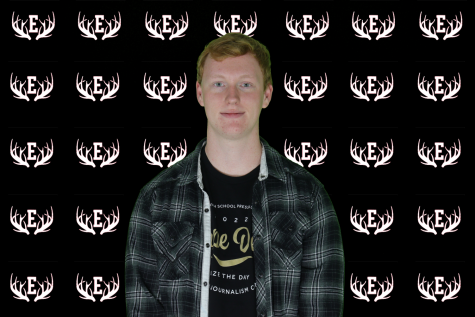 Jacob Uehling, Managing Editor - Print
Jacob is a former staff member of the Antler Express.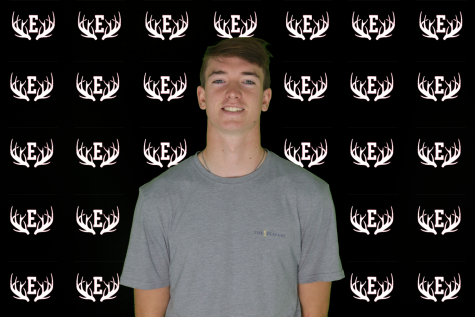 Casey Schiessler, Reporter
Casey is a former staff member of the Antler Express.