Powerhouse in Power Drive
Team Secures 4th Consecutive State Title
Hang on for a minute...we're trying to find some more stories you might like.
        Power Drive, a competition in which students from around the state of Nebraska design, build, and race electric vehicles, has a successful organization in Elkhorn. The Elkhorn Power Drive program, a combination of students from Elkhorn and Elkhorn South High School, has won their fourth state championship in a row. According to Senior Ben Jones, who got interested from his brother's participation in Power Drive, there are certain skills needed to win.
"Attention to detail and making smart decisions," Jones said.
Senior Dylan Nagunst argues a simpler way of winning state.
       "Just coming to meetings and getting the cars ready to work," Nagunst said.
       However, that can be the most challenging part.
       " [The most challenging part is] Making sure everything is absolutely perfect before the race," Jones said.
       The Power Drive team found a way to overcome those challenges,  as it took hard-work and communication skills.
       "[Our biggest strength this year was] "Communication between the team, making sure everyone was on the same page," Jones said.
       That team setting seemed to have a positive impact on Jones.
       "It's a place where I feel like I belong, and I feel important," Jones said.
       Nagunst likes to work with his friends to reach a common goal.
       "[My favorite part is] being able to work with my friends," Nagunst said.
       Jones knows that the skills he learned from power drive will be helpful to him in the future.
       "Primarily I learned problem-solving skills that I can use in the real world," Jones said.
       Nagunst has learned about teamwork from participating in power drive.
       " [I learned about] Being on a team, working in a team setting," Nagunst said.
        Jones has little concern over the future of power drive.  
       "It looks promising as long as we continue to keep interest in it," Jones said.
       Jones was thrilled to win state for the fourth year in a row.
       "It was very exciting," Jones said.
About the Writer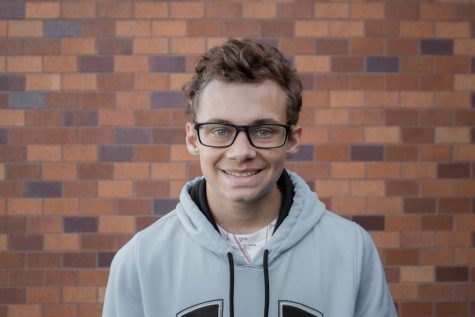 Jack Otterberg, Reporter
Jack is a junior and a second-year reporter at the Antler Express.