The Irony in Victoria's Secret PINK
Victoria's Secret PINK's ironic body-positive campaign doesn't help the company like planned.
November 5, 2019
This past season, Victoria's Secret PINK rolled out a new body-positive campaign titled "We Are PINK", designed to promote confidence and self-love as well as girl power. The models used in the campaign are different than the stereotypical Victoria's Secret models in that they are not the "bombshell-blonde beauty" with the impossible-to-achieve-in-a-healthy-manner skinny figure and flawless face. Rather, PINK used some of their University campus representatives to capture what the average girl looks like. 
In the promotional video by PINK, the girls promote confidence within other girls and themselves by saying, "be comfortable in your own skin" and "you as yourself are good enough."
In other words, a completely harmless campaign by a company that is dedicated to the average young girl and woman.
That's the problem.
According to Healthline, the average height for an American woman under 20 is 5'4" and the average weight is 170 pounds. Victoria's Secret and PINK have, for years, showcased women that were clearly taller than 5'4" and weigh less than 170 pounds. 
Even on the PINK website, the models don't look anywhere near 170 pounds.
On top of that, PINK clothing sizes are XS-L. No XL, no XXL – nothing for plus-sized women. Bra sizes too in PINK are between 30-36 inches in the band with limited cup sizes. 
How can a company that claims to promote body positivity and inclusivity still continue to not carry clothing or undergarments that an average woman would need?
Bra sizes in most physical PINK stores begin at 32A and end at a 36DD. Online, there is no difference: there are still a limited number of sizes.
The company, too, knows that women do not all have the same breast size, and teaches employees to be aware of this matter.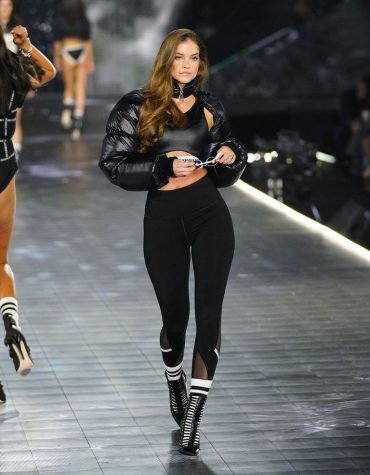 In March of 2019, Victoria's Secret announced its newest angel (name for Victoria's Secret models) would be Barbara Palvin. She differs from other models in that she is much curvier than them. Victoria's Secret labeled Palvin as their "first plus-size model", yet sources claim that she is only around 120 pounds. Nowhere near plus-size.
Months later, in early October of 2019, Victoria's Secret welcomed size-14 model Ali Tate Cutler as their "first plus-size model" for the brand's collaboration with Bluebella, a European lingerie brand. Yet, the collaboration's largest bra size is a 36DD.
In other words, the company is still lacking inclusivity.
Young girls look to Victoria's Secret PINK for all the latest fashions. Many girls remember their transition from Justice to PINK. These girls tend to be around middle school age, where they're getting their first bra and are beginning puberty. 
Girls don't see models that look like them. Most girls won't ever have the thigh-gap that Victoria's Secret models show off when they walk the runway. Most girls won't have the perfect hour-glass figure that the mannequins in PINK are flaunting. 
They shouldn't have to either.
Growing up is scary. Finding clothes while one is in between sizes can send a person into a spiral of depression.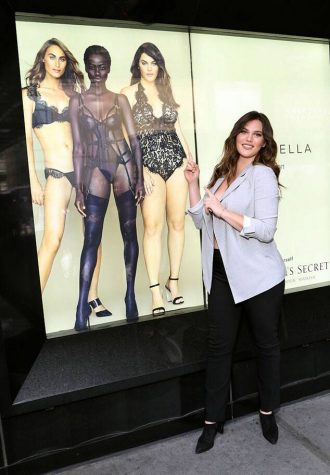 Victoria's Secret needs to stop pressing the snooze button when receiving their wake-up calls from critics and supporters.
A company cannot be inclusive if there is only one set image. Hiring one ethnic model and one curvy model is not representation or diversity or inclusivity. Competitors like American Eagle's Aerie and even Target saw the lack of sizing and diversity in Victoria's Secret and made up ranges of sizes and styles at similar, if not more affordable, price. 
What I'm trying to say is, the effort by PINK to be more inclusive is clearly there. The problem is, what they are saying and what they are actually doing is not lining up.
Victoria's Secret and PINK can hire all the plus-size models out there to show off their lingerie and clothing, but until the brand decides to include more sizes, they are missing the mark with inclusivity.