Chili Challenge
EHS staff competed in their annual chili competition
Chili is a food for cold weather and football games… or for a high school staff cook-off. On Wednesday, February 22nd, nine staff members competed in the annual chili cook-off arranged by secretary Barb Schmidt and librarian Leigh Geis. Although this is only the second annual chili challenge, it was still a hit among the staff.
"The idea behind it is that we don't get to hang out as a staff as much," Geis said.
Each year, there are different secret judges; at least one is a former EHS staff member. For the 2023 competition, former teachers Liz Jones and Nick Jarzynka returned to their EHS home as judges alongside superintendent Bary Habrock and tech Stephen Bloom.
"It's the first time I've been back, and it still feels like home," Jones said.
The judges individually scored the nine chilis based on flavor and texture for their category and then combined ideas into two votes. There was a non-traditional division and a traditional division, or red chilis.
"To put it simply, I voted on the two chilis with the best flavor," Jones said.
The judges decided that the chilis with the best flavors were English teacher Diane Schieffer's white chicken chili and French teacher Maggie Toczek's chipotle red chili.
"I feel like people like things with a lot of calories," Schieffer said. "They can taste the deliciousness of the calories because I didn't spare one."
Schieffer did not take all of the credit for her chili, though. The original recipe she followed was passed down to her by former teacher Ann Holmes who received it from Susie Graver, Elkhorn South PE teacher Terry Graver's wife.
"I didn't deserve it or earn it because it was way too easy to make," Schieffer said.
Although Schieffer won the grand champion trophy, she raved about Spanish teacher Christine Schultz's smoked brisket chili.
"If you were to give an award for the amount of effort involved in chili making, that would have won," Schieffer said.
Even though the chili had Schultz's name on it, it was not fully her own.
"Full disclosure, it wasn't actually mine," Schultz said. "My husband makes it, but he couldn't make it to lunch yesterday. So, he told me I could take credit for it."
Schultz's husband used leftover brisket and veggies to form their chili that all but one person ate.
"He was a little upset that I didn't try it," Schultz said. "We have leftovers, so if I really want some, it's in my fridge."
For the past two years, a white chicken chili won the contest. This brought up the question of how many different ways can chili be made.
"[Schultz's] had a few different ingredients, but then I got to thinking, isn't all chili just a difference of a few ingredients," Schieffer said.
Although the chili challenge was a hit, staff members hope to see new competitions.
"I really like dips," Schieffer said. "There are so many different kinds. I could do a dip off."
Schultz agreed with Schieffer, but she also wants to see an appetizer competition.
The only complaint staff members had was that the contest fell on Ash Wednesday, a religious holiday where people fast or do not eat meat. To combat this, Schmidt and Geis plan on hosting the 2024 competition earlier, possibly in January.
"I don't think I would bring chili next year because I feel like I should not win again," Schieffer said. "I would bring a side dish or I would bring a different chili because this chili is a winner."
When Geis worked at Valley View Middle School, she organized a Cake Boss Competition where students designed and baked cakes relating to books. Elkhorn High School could see the incorporation of more creative competitions for students in the future.
"I think we're really good with academics, but you know about brain health," Geis said. "You nurture your spirit and it helps you improve in other areas if you have an opportunity to create."
About the Contributor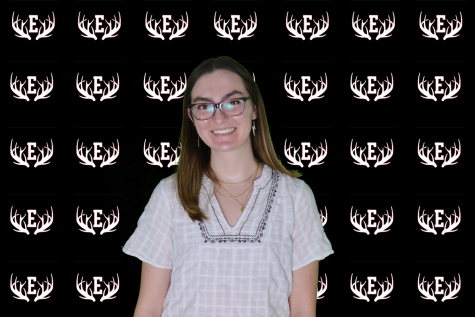 Cassy Limley, Editor-in-Chief
Cassy is a senior and serves as the editor-in-chief for the Antler Express