AOTW- Mason Villwok
Mason Villwok has been wrestling for 12 years, giving him the strength for a state victory.
At the recent state wrestling competition on February 16th through 18th, junior Mason Villwok took first place in the 195 pound weight class, finally making him feel like he made it to the top.
"It was an amazing feeling," Villwok said.
Villwok dreamed of being first, so he trained and practiced for years to get to the top. He always knew he would be able to accomplish it.
"I did it a little bit faster than I initially thought I would," Villwok said. "I've been dreaming, so I expected it eventually."
While it's hard to get to number one, it is even harder to stay number one in an independent sport. Now that Villwok won first place in his junior year, a challenge may come during his senior year of staying on top.
"I'll probably have a target on my back. A lot of people are going to try to beat me and try to wrestle me," Villwok said. "It'll make me have to work extra hard, but on the flip side, it'll also help me get some college opportunities."
Even after Villwok's big win, he is not wasting any time trying to improve himself and further his wrestling career.
"I'm in talks with a lot of D2 schools right now and trying to get some deals," Villwok said.
While wrestling is an individual sport, Villwok could not have made it to the top alone. Senior Sean Stara, who took fifth place at state, was Villwok's wrestling partner for three years.
"We just practice together," Stara said. "We also hang out and go to wrestling competitions and duals."
Villwok and Stara would not be first and fifth in the state by just watching wrestling competitions. They also put in a lot of work together to improve their skills on the mats.
"We always give our 100%," Stara said. "We always get better with each practice."
Stara also feels like Villwok and himself have affected each other's placing at state.
"I feel like I wouldn't be where I am without him, and he wouldn't be where he is without me," Stara said. "A practice partner really helps you grow in wrestling, so if you have a bad one, you don't really increase in skills."
Stara showed nothing but support for Villwok after his big win.
"He's kind, nice, [and] just a good guy overall. [He is] very skillful because he's amazing at wrestling," Stara said.
Villwok welcomed all the support and help throughout the years. His positive attitude paid off when he accomplished one of his biggest dreams.
"I felt like all my hard work finally paid off, and I got to celebrate with the people I love the most. So, it was a really special experience," Villwok said.
Your donation will support the student journalists of Elkhorn High School. Your contribution will allow us to purchase equipment and cover our annual website hosting costs.
About the Contributor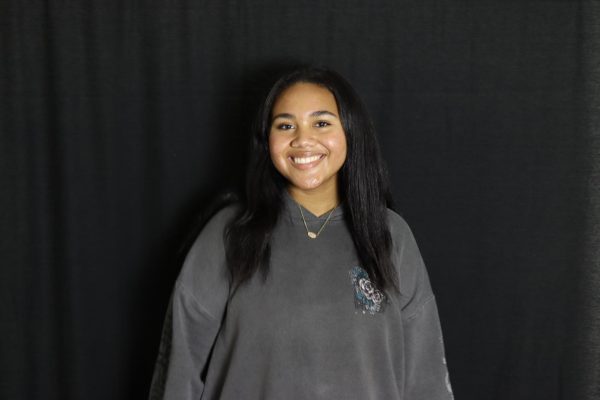 Bianca Dillon, Social Media Editor
Bianca is a senior and serves as the social media editor for the Antler Express. This is her third year on staff.