Sickening Sequels
TV series are struggling to keep teens constantly entertained for multiple seasons.
Curling up on the couch with a good TV show on is one of the most beautiful ways to spend a Saturday afternoon. The glorious feeling of finishing a season of a good show will never be beat. It is getting increasingly hard to find a show that is worthy of a Saturday afternoon binge. Recent and past shows have continued to release more and more seasons when they really should have stopped.
Outer Banks, a Netflix original released in April of 2020, was a household staple during the beginning of the COVID-19 pandemic. Trends such as bandanas and bikini tops skyrocketed in the months after its original drop. The first season was centered around a group of teens living on an island off the coast of North Carolina, affectionately called the Pogues, searching for a hidden treasure from a shipwreck near the island. Season one was full of summer vibes, perfect for a time when we were all stuck in our homes. Unfortunately, the seasons following have declined. I have watched all three seasons and season three is just boring. It continued to drag on throughout the eight long episodes and became extremely predictable. If I were in charge, Outer Banks would have been a one or two season show.
Another TV show that needed to stop a long time ago is CW's Riverdale. Come the show's original release in early 2017, it was popular among many teens. However, there has been a clear increase in poking fun at the insane plotlines. Season one was centered around the murder of a student at Riverdale High and the discovery of who did it. Season two jumped to brutal gang fights and season three took a dramatic turn to cult-like fantasy villains. The unhinged stories and scenes in the later seasons of this show make it difficult to watch, not to mention the traumatizing musical episodes. Personally, I got halfway through season four and I really wish I had stopped after the first.
Medical dramas have been family favorites for decades. Grey's Anatomy is the leading show in this genre, beginning in spring of 2005. The 19 seasons of this show have gone through hundreds of characters and storylines. I have watched through season six and I enjoyed most of it. My biggest problem is the repetition in the plots. It's understandable that there are only so many different medical issues that can be covered in a show. However, there were already similar main plots once seasons four and five arrived. There are currently 19 seasons. I can only imagine how repetitive and boring they got. There were aspects of the show that I liked, such as the big climax episodes of each season. The twists and turns the writers took were creative and entertaining to watch. The episodes in between, on the other hand, feel like filler and they get hard to get through, considering there are over 20 episodes each season.
It is hard to make TV shows that are "binge-worthy." Creating a season of a show that is entertaining yet unpredictable can seem impossible. Yet, it has been done, with shows such as Netflix's Stranger Things. Shows that have creative storylines with lovable characters draw in an audience that will continue to watch for seasons and seasons.
Your donation will support the student journalists of Elkhorn High School. Your contribution will allow us to purchase equipment and cover our annual website hosting costs.
About the Contributor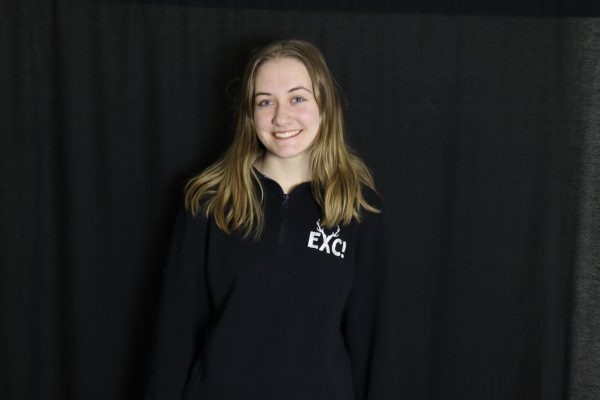 McKenzie Carlson, Editor-in-Chief
Kenzie is a senior and serves as editor-in-chief for the Antler Express. This is her second year on staff.