The Ultimate 90's Playlist
Scrunchies, Spice Girls, and all.
Hang on for a minute...we're trying to find some more stories you might like.
All Star – Smash Mouth
Macarena – Los Del Río
No Diggity – Blackstreet
Smells Like Teen Spirit – Nirvana
All I Want For Christmas Is You – Mariah Carey
I Will Always Love You – Whitney Houston
I Want It That Way – Backstreet Boys
U Can't Touch This – MC Hammer
Wannabe – Spice Girls
Wonderwall – Oasis
Say My Name – Destiny's Child
The Fresh Prince of Bel Air – DJ Jazzy Jeff and The Fresh Prince
Genie in a Bottle – Christina Aguilera
…Baby One More Time – Britney Spears
Vogue – Madonna
No Scrubs – TLC
Losing My Religion – R.E.M.
Black or White – Michael Jackson
Everybody – Backstreet Boys
I'm Gonna Be (500 Miles) – The Proclaimers
Express Yourself – NWA
Man! I Feel Like A Woman – Shania Twain
My Heart Will Go On – Celine Dion
Blaze of Glory – Jon Bon Jovi
Good Vibrations – Marky Mark and The Funky Bunch
Loser – Beck
Californication – Red Hot Chili Peppers
I Don't Wanna Miss A Thing – Aerosmith
Livin' La Vida Loca – Ricky Martin
The River of Dreams – Billy Joel
Ice Ice Baby – Vanilla Ice
I'd Do Anything For Love (But I Won't Do That) – Meat Loaf
Waterfalls – TLC
Gangsta's Paradise – Coolio
Candle In the Wind – Elton John
End of the Road – Boyz II Men
What Is Love – Haddaway
Jump – Kris Kross
Candy – Mandy Moore
If You Had My Love – Jennifer Lopez
Semi-Charmed Life – Third Eye Blind
Jump Around – House of Pain
Mambo No. 5 – Lou Bega
I'll Be There For You – The Rembrandts
Bidi Bidi Bom Bom – Selena
SpongeBob SquarePants Theme Song – SpongeBob SquarePants
Say It Ain't So – Weezer
Whoomp There it is – Tag Team
That's the Way Love Goes – Janet Jackson
Thunderstruck – AC/DC
About the Writers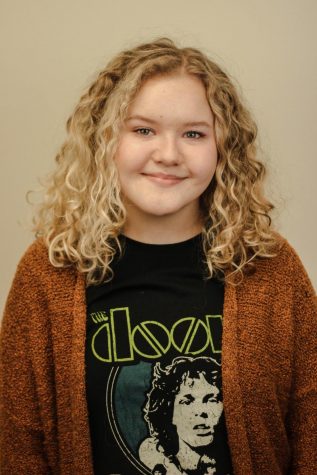 Emma Grubbe, Reporter
Emma is a sophomore and a first-year reporter at the Antler Express. She also runs our Spotify account!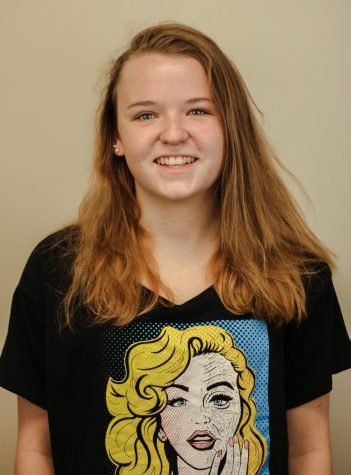 Veronica Rohlfing, Reporter
Veronica is a sophomore and a first-year reporter at the Antler Express.
Ally Limley, Reporter
Ally is a sophomore and a first-year reporter at the Antler Express.