Fantastic Beasts: The Crimes of Grindelwald – Featuring Fantastically Beastly Crimes by Grindelwald
AKA Newt Scamander and the Terrible, Horrible, No Good, Very Bad French Vacation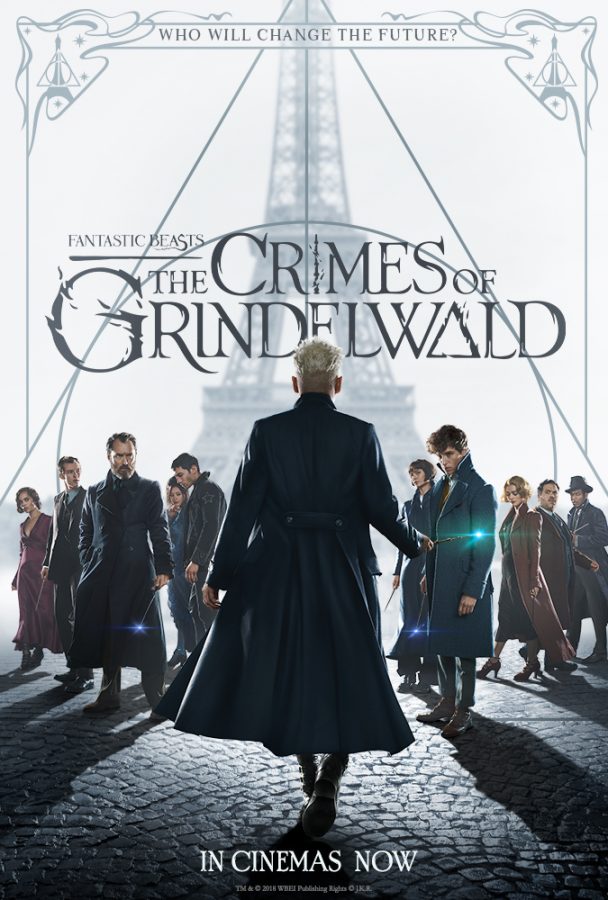 Magic, mystery, action, romance, and a pet demon called Antonio.
A sequel to 2016's Fantastic Beasts and Where to Find Them and a prequel to Harry Potter, Crimes of Grindelwald picks up on the tail of its predecessor, with the titular anti-Muggle terrorist Grindelwald – now a bleach-blond and mustachioed Johnny Depp, who's dialed it back from Wonka/Hatter/Sparrow-style silliness. A daring escape on a flying carriage provides standout action with a variety of magic, rather than shooting nameless spells back and forth. With the series' villain on the loose and in the open, there's a better sense of momentum than Where to Find Them, which occasionally felt like a low-stakes (if fun) game of Wizard's Pokemon. Hopping across Europe in pursuit of the Obscurus Credence Barebone – believed to have the power to defeat Grindelwald or his rival Albus Dumbledore, magical beast enthusiast Newt Scamander and his allies find themselves wrapped up in the fate of all three.
New (or rather, old) characters take the stand along with the returns of Newt, Jacob, Tina, Queenie, and Credence, and a chiefly, young(ish) Albus Dumbledore, in his pre-headmaster days. Jude Law does a fine job taking up the mantle, allowing the audience to return to Hogwarts and hinting at a complicated relationship with Grindelwald. Although Newt now shares the screen with a larger cast, this can still safely called his movie: although the Fantastic Beasts part of the title is in tiny text (but thankfully not Comic Sans or Papyrus), this is not "Albus Dumbledore and the Crimes of Grindelwald". Whether you're fan of Eddie Redmayne's social awkwardness or simply bought a ticket for two hours' worth of Niffler hijinks, there's satisfaction to be had.
Yet while Law's Dumbledore is a welcome addition, Crimes of Grindelwald is dragged back at times by a desire to please Harry Potter fans: while characters like alchemist Nicholas Flamel or future snake-Horcrux Nagini are fun to see on screen, they don't do much more than simply be there. In addition, the clearest flaw throughout the movie is the juggling of too many plotlines. You might be interested in the Jacob-Queenie romance, or Credence Barebone's search for his own origin story – and both come with major turns – but many subplots often feel lacking in resolution and distracting from the main narrative, unlike the Harry Potter films. It culminates in a confrontation that showcases Depp's Grindelwald well, although the final battle of let's-wave-our-wands-until-evil-blue-fire-goes-away is quite underwhelming. The final ending, on the other hand, is guaranteed to provoke excited cries of "witch, that did not just happen!"
Crimes of Grindelwald is another welcome return to J.K. Rowling's Wizarding World, although one that often struggles to find its feet among less interesting subplots. Ultimately, though, it lands strong in setting the stage for the war against Grindelwald, while still living up to the "Fantastic Beasts" portion of the name. My heart goes out to the mothers who had to explain to their youngest why they couldn't have a pet Niffler.
About the Writer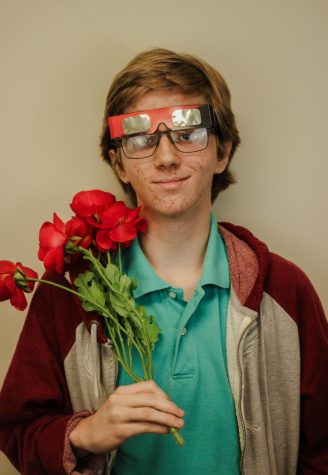 Duncan McKee, Reporter
Duncan is a former staff member of the Antler Express. He was also on our video team!