What's Crackalackin' With The Nutcracker?
In Disney's newest film, The Nutcracker and the Four Realms, Mackenzie Foy plays Clara in a captivating twist on the classic Nutcracker ballet.
We all grew up learning the tale of a young girl Clara and her beloved Nutcracker, a timeless story that enveloped the warmth of the holiday season and gifted our young minds with a magical fascination in the land of sugar plums and warm snow. In Disney's newest adaptation of the film, the storyline focuses less on the Nutcracker and the popular story we all know. Instead, viewers learn more of Clara and her mother's past, as well as more of the magical world Clara falls into, and the realms encompassing it.
A nice addition to the storyline was a deeper look at the character of Clara and her interests. Disney's Clara is a girl with a fascination for mechanics, science, and machinery. Of course, this ties into the storyline, through solving the mystery of her mother's life-giving invention. However, I'm appreciative of the fact that Disney decided to give her character such an uncommon trait amongst girls, especially during the Victorian era. I was slightly taken aback by how different the plotline was from the original story, but viewers can expect to see many familiar faces throughout the film including Keira Knightley, Morgan Freeman, and Eugenio Derbez.
When I heard Misty Copeland would star in the movie (a world-renowned ballerina), I was looking forward to watching her dance throughout the film, however I was displeased to find she danced a mere two times throughout the whole film, and that was all of the dancing the film provided… a film based off a ballet…Her character was barely given a name and was graced with no lines or character development, which seemed to be a common theme throughout the film, characters introduced with no purpose or explanation of their existence. However, I was pleased with the detail and soundtrack of the movie and enjoyed the whimsical, Christmas feel the film provided. Here's to Disney's The Nutcracker and the Four Realms, and hopefully improvements in their future live action films.
About the Writer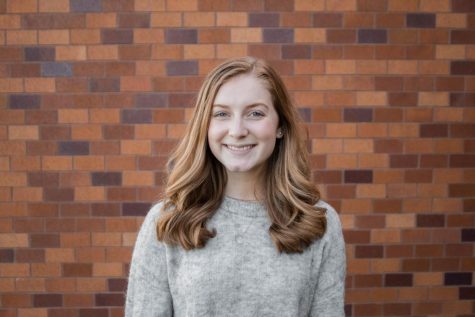 Madelynn Preister, Web Editor
Madelynn is a junior and a second-year reporter at the Antler Express. She is also our Web Organizational Editor!