Are "You" Hooked Too?
The ups and downs of this thrilling, addicting TV show created by Netflix.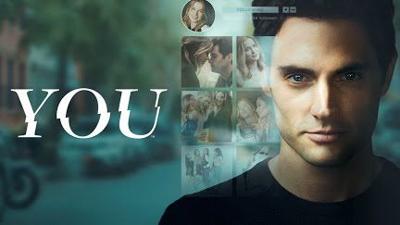 Hang on for a minute...we're trying to find some more stories you might like.
     Netflix came out with a new hit TV series, "You," and it's got everyone obsessing over it, but why? This TV series is about a bookstore manager who falls for an aspiring female writer, which seems like a cliche love story, but this woman becomes this man's obsession. He will do anything to become closer with her, and that includes harming a few people on the way.
     Seems very freaky right? My overall mood throughout the series was primarily "Woah, what just happened?," due to the various plot twists within the first few episodes. Plus, the amount of inner monologue constantly loses me, especially because it seemed they were dragging on with the plot to add time to each episode.
    The cast was thoughtfully played out but at some points actors like Jenna Ortega couldn't act certain emotions the way they should be, such as in episode 4 and 5, Ortega was to express an extreme amount of suspicion to help foreshadow upcoming events, but didn't pull it off as well, making it seem overly artificial. Yet, the portrayal of Joe, played by Penn Badgley, was almost spot-on. He grasped the creepy bookstore appearance and emotions very well and it seemed believable- his obsession with Beck, played by Elizabeth Lail. A scene in episode 1, when Joe breaks into Beck's apartment, Penn does a good job at portraying a sketchy man rummaging through a woman's things. Other actors/actresses, such as Shay Mitchell, create an interesting addition to the cast. Shay plays "Peach" in this series. She is one of Beck's best friends that supposedly helps her with her new career and coping with this "creepy man" issue. Around episode 5, Peach begins to catch onto the scary vibe of Joe, trying to expose him of his obsession on her best friend. But what she discovers, you have to watch to find out.
     Though I believe that this show is pretty great in its plot and quality, I feel a sense of basic-ness in terms of horror movie characteristics. For example, a woman trips trying to grab something and the "brave, strong man" saves the woman from her "unbelievably fatal" fate, then it turns out that the "brave, strong man" is actually physco. Every TV show has its ups and downs, and generally speaking, it is a suspenseful show with many plot twists, but personally I really enjoyed it. I would definitely recommend this series for people who can handle dark and creepy subjects, for the fact that this show consists of many, many thrilling aspects. Season 2 is 'coming soon' this year, 2019!
About the Writer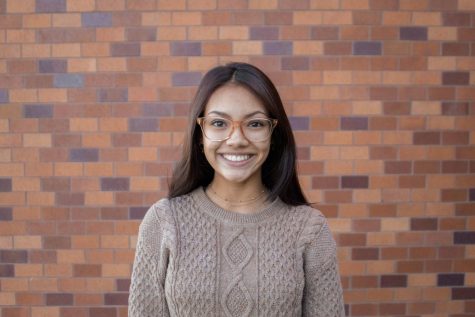 Faith Herbers, Editor
Faith is a junior and a second-year reporter at the Antler Express. She is also our Visual Editor.