Welcome To Ryme City
Detective Pikachu is a cute, snarky, stubby Pokemon that pairs up with Tim Goodman and Justice Smith, to uncover the truth about Tim's father's death.
Hang on for a minute...we're trying to find some more stories you might like.
On May 10th, Detective Pikachu, created by studios Warner Bros. Pictures and Legendary Entertainment, brought the Pokemon world to life. Director Rob Letterman took the cute aspect of Pokemon training to a whole other level with the live action CGI hybrid, making Pokemon seem real enough yet not seem overdone and/or fake.
The story begins when ace detective Harry Goodman goes mysteriously missing, urging his 21-year-old son Tim to find out what happened. Assisting in the investigation is Harry's former Pokémon partner, Detective Pikachu; a hilariously wise-cracking, adorable super-detective who is a handful even for himself. Set in a metropolis, Ryme City, where humans and Pokemon live in peace together. Tim and Detective Pikachu later discover the unsettling truth and find out more an unfortunate turn of events
Actors Ryan Reynolds and Justice Smith make an odd, but appreciative couple. Detective Pikachu, voice by Ryan Reynolds, playing an adorable teddy bear like character with snarky undertones, in common with another character Reynolds plays, Deadpool, truly is hilarious. The audience and myself personally, wanted to see the film primarily for the short, stubby PG version of the Deadpool character.
For the actual screen play itself, I think the writers did a great job in the way the created the plot; if you have no knowledge on Pokemon at all, you can still understand what's going on. I thought the overall story was predictable but I was not expecting anything extraordinary, although the movie did exceeded my expectations. I did especially like the credits; I thought it was creative to turn the actor into manga animated characters like a comic. But my favorite scene by far, was (not a spoiler) the bad cop, good cop scene with Mr. Mime.
I deeply recommend this film if you're looking for a cute, funny film because it truly is worth your 104 minutes.
About the Writer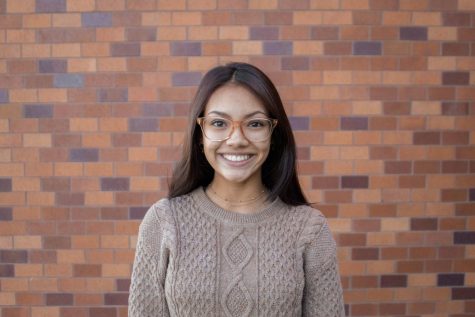 Faith Herbers, Editor
Faith is a junior and a second-year reporter at the Antler Express. She is also our Visual Editor.