In Loving Memory
Elkhorn High remembers legend Gene Kruger and his contribution to athletics.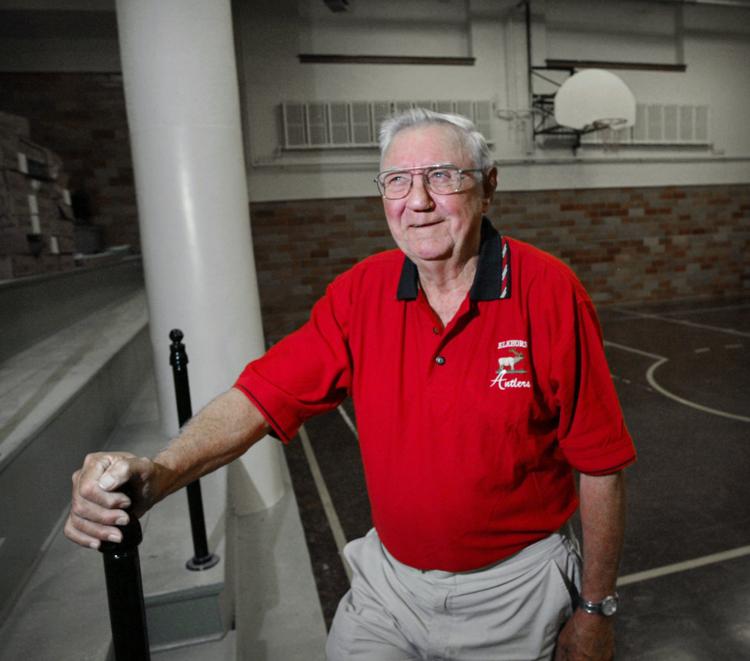 On April 6, 1924 in Fontanelle, Nebraska, Gene Marvin Kruger was born. The highly recognizable name turns heads amongst the Elkhorn High athletic department. An inspiration to many, Kruger was involved in Elkhorn Athletics for nearly 70 years where he served as a coach and mentor. He touched the lives of students, coaches, and teachers of all ages. Kruger graduated from Arlington High School in 1941 where he played basketball, track, and baseball. After graduating, he attended Midland University where he earned his degree by 1946. Following college graduation, he enlisted in the United States Marine Corps. Honorably, he was discharged as a 2nd Lieutenant after World War II. It was while he was in the Marine Corps that he married his high-school sweetheart Ruth Elaine Wilkins. The couple had five sons and raised them in Fremont and Arlington before reaching their final destination of Elkhorn, Nebraska in 1949.
By 1951 he became the basketball and track coach, and a year later he picked up the jobs of athletic director and football coach at Elkhorn. In 1968, he and his wife Ruth left teaching and founded a business called Big Red Scorebooks. Even after retiring from coaching, he remained active in Elkhorn High School Sports, including helping out Jenifer Wragge with the girls' basketball team from 2006-2018. "Kruger definitely brought a different perspective to all of our coaches and players. Lots of people look up to him, so when he spoke to our team, it was really refreshing and inspiring to hear from someone who knows so much about basketball. " Wragge said.
Being a girls basketball player myself, I can say Kruger deeply inspired me and will continue to even after his passing. He's a reminder that I'm always playing for something greater than myself, and I think my teammates can second that. "Kruger would always be on the bench our games cheering us on. He would always tell us 'don't be satisfied', something that I can apply to not only basketball, but to life," senior basketball player Payton Cooley said. Familiar for his respectable coaching and caring nature, when Kruger spoke the room was filled with silence. Every head turned with eager anticipation, and leaning in, every single player's eyes were locked on him eager to soak up his wisdom. And while Kruger's passing is a reminder that not life is not forever, he showed we can make a lasting impact on others with the short time we have.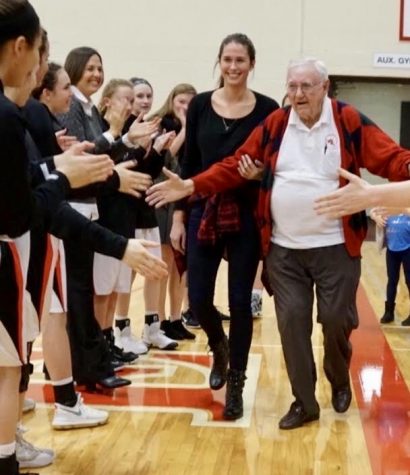 Photo courtesy of Maddy Meehan.
Featured image courtesy of the Omaha World Herald.