Staying Motivated During Quarantine
Students all around the world are having to do online schooling, and finding the motivation to do schoolwork can be difficult.
While some people thought that when this quarantine hit, students would get an early summer,  many school districts had something different in mind. Now, online schooling is something that many people around the world are doing, but for some it is not idealーespecially during a time like this when everything feels out of control, and everything feels different. 
As basic as it might seem, something you can do to stay motivated is purely to use a planner. If you don't want or like writing things down, you could also use the Reminders or Notes application in your phone. Not only will this help you stay organized but it will also help you see what you have accomplished. 
Next, eliminate all the distractions near you before you start working on schoolwork. If you keep your phone around you while working, any notification that pops up will distract and ease your focus off of your work. When you see that notification, you'll want to take a quick look at it, but before you know it, you will find yourself scrolling through social media for hours. So, to try and avoid that from happening, put your phone or any distraction in another room or just shut it off completely. 
Also, as simple as it may sound, when working on school work or listening to lectures, sit somewhere that is not your bed. Try to make a space, like a desk or corner of your room, and have that be your school space. It is much better to put off a space that is where you do schoolwork and not associate with sleeping or relaxing. It will help you stay motivated and focus on the task you are working on. 
For many, school is the last thing on their minds, but the best thing to do right now is to keep being an active learner. As unmotivated as you may be, if you participate in online classes and put a little bit of effort in them, it will go a long way. Something to keep in mind is that there are millions of people who feel the same way that you do. Even the teachers are adapting to this hard time, and are trying to keep you motivated and involved in their teachings. As much as some might disagree, they truly want the best for their students. 
School can be super stressful and you might think that teachers are dumping too much work on you, but think about the future. In a few weeks, school will be out and you will be home-free for the summer! 
About the Writer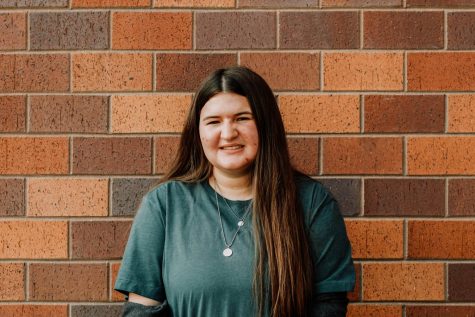 Kiley Keith, Reporter
Kiley Keith is a senior and a second-year reporter on the Antler Express.