Graduation Ceremony Go-Ahead
Elkhorn High has been approved to hold a graduation ceremony for the class of 2020.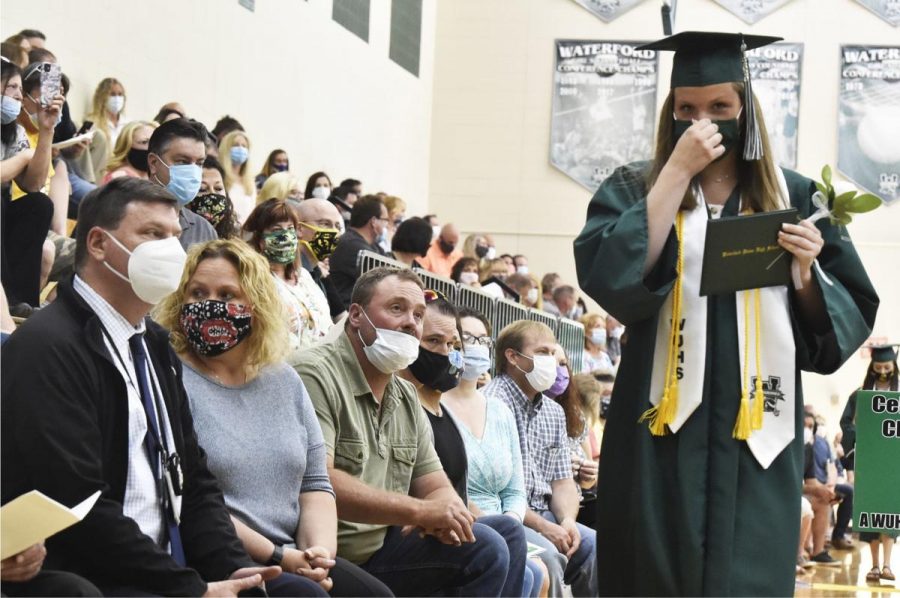 After much uncertainty these past few months, seniors can now rejoice: Elkhorn High was given permission to hold a graduation ceremony for the class of 2020. The ceremony will be held at the Elkhorn Stadium on Sunday, June 14th at 1:00 pm. Given that we are still battling a pandemic, the ceremony has been limited to 1500 attendees. In order to stay under that maximum, each family is allowed 4 tickets for guests, not including the graduating student. Pick up for these tickets begins on Monday from 8:00 am-4:00 pm at the main office. If the graduate misplaced their tassel, replacements will be available for $10. 
More information will be sent out regarding the ceremony this week. 
Congrats to the class of 2020, may your futures be bright!
MORE INFORMATION AS OF TUESDAY, JUNE 9th:
Principal Dan Radicia has sent out another e-mail containing important information for the preparation for, execution of, and exiting of the graduation ceremony being held on Sunday, June 14th. Here is a little breakdown of a few of the important points (but by no means an exhaustive list– please read the e-mail that was sent out for all of the relevant information!):
While the ceremony begins at 1:00 pm, students should arrive no earlier than 12:30 pm for staging. Each graduate has been assigned a seating number (which is NOT alphabetical). Please know your number before arriving at the ceremony.
The doors to the stadium will open at noon. Families MUST have their tickets in order to be let into the stadium. There are six entrances to the stadium, and each entrance has been assigned. Please check the entrance map sent to you by Principal Radicia for more information. Once you have entered the stadium, you WILL NOT be allowed to leave and return in order to help eliminate cross traffic.
In order to enter the parking lot, all cars must show a graduation ticket before being allowed entry. Please try to limit each family (4 people) to one car to allow parking for all. If the graduate's last name begins with A-M, their families will park in the main lot on the south side of EHS. Students whose last names begin with N-Z will park on the north side of EHS.
In order to follow restrictions set in place by the Douglas County Health Department, each family is limited to 4 people (not including the graduate). To keep up with social distancing guidelines, 4-person pods will have been set up on the bleachers with 6 feet of space between them.
High-traffic touchpoints will be sanitized frequently, and the number of people allowed in the bathrooms at once will be monitored and limited.
No concessions will be sold at the event. It is requested that families only bring bottled water if they so choose (please, no food or other drinks). Water will be provided for the graduate.
Because students have already received their diplomas, no other items will be handed out at the ceremony. It is asked that students do not bring their diplomas in order to protect the important document.
As stated above, please read the e-mail sent out by Principal Radicia earlier today in order to get a comprehensive list of regulations and requirements set for the date. Happy graduating!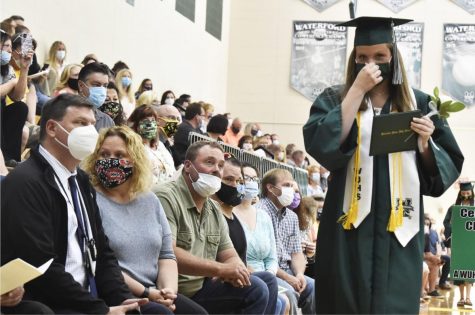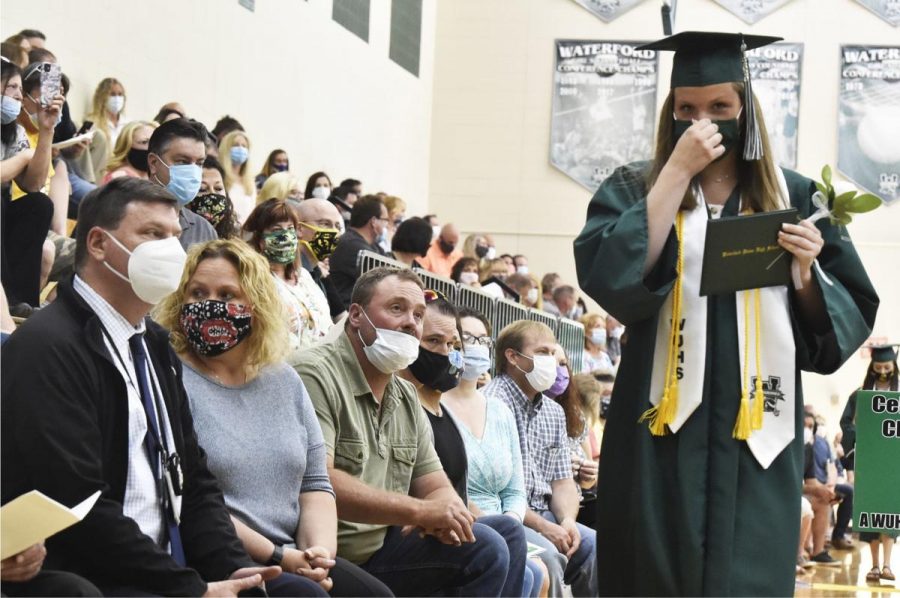 About the Writer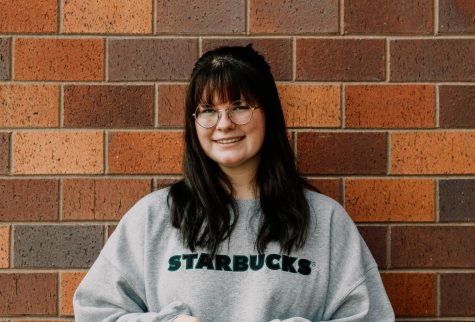 Nicole Kallio, Web Editor
Nicole is one of our Web Editors. She is a senior and second-year reporter at the Antler Express.