Halloween Scare For Lexington
Antlers beat the Minutemen in three sets on Halloween day.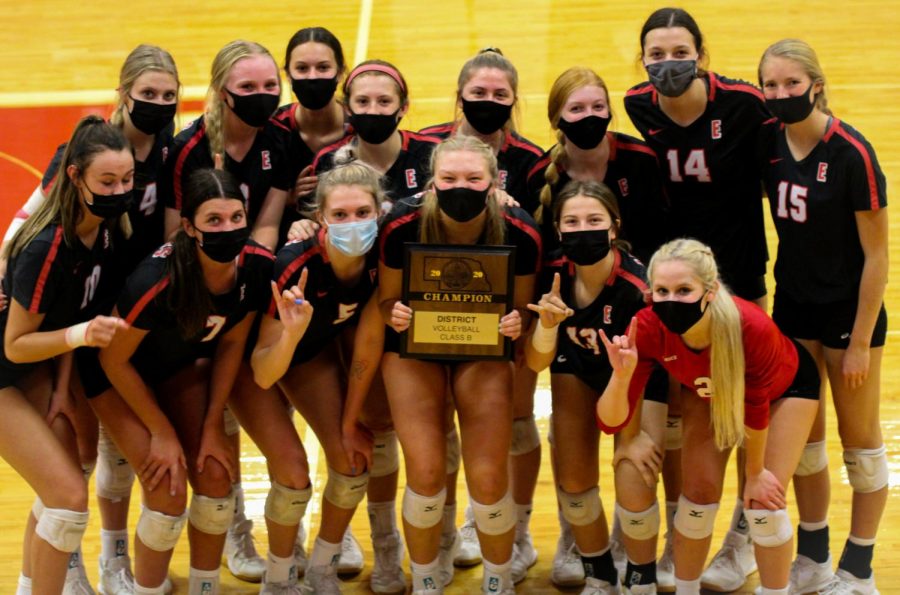 The state-bound Elkhorn Antlers walloped the Minutemen in all three sets on Saturday, October 31st. Winning the first set 25-13, the second set 25-15, and the third set 25-17. Leading the charge for the antlers was senior Abby Wolfe who played a fantastic game, with 13 kills on 20 attempts. The next closest being Taylor Bunjer with 10 kills on 19 attempts. Wolfe had the second-highest blocks with two. She was one behind junior, Sydney Raszler. Wolfe had the third-highest digs with 8 behind Vala and Thomas with 10 and 9 respectively. Wolfe played well on serve receives with 13 successful receives. 
 All three sets started out close until it hit double digits, then the Antlers put the pedal to the metal and ran away with all three sets. This was the first meeting between schools this season. It has been 21 years since Lexington has made the finals, while Elkhorn lost in districts last year to Gretna. 
The Antlers will be looking forward to playing York on Wednesday, November 4th, at the state tournament. Elkhorn going in is 22-9 on the year while York is 27-8. This may be the best chance they have as their squad is studded with six seniors, Ray Jones, Abby Nadgwick, Krissy Radica, Addie Thomas, Becca Vala, and Abby Wolfe. Abby Thomas leads the team with 257 kills and 368 receptions. Vala leads the team with 349 Digs. Nadgwick leads the team with 922 assists. 
About the Writer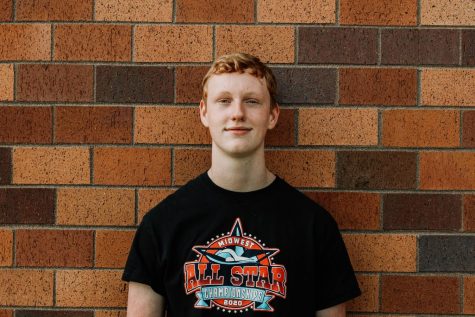 Jacob Uehling, Reporter
Jacob is a sophomore and first-year reporter for the Antler Express.