Superbloom is Super Good
Drummer Ashton Irwin surprised fans by releasing his first solo album this October.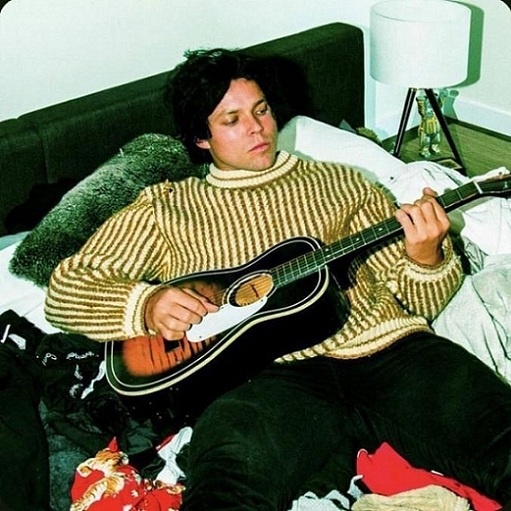 Ashton Irwin is an Australian drummer for boy-band 5 Seconds of Summer. In September, he announced he was releasing his first solo record, Superbloom. 
Irwin dropped three singles before the album release, "Skinny Skinny," "Have U Found What Ur Looking For?," and "SCAR," in that order. These songs are the first to play in the tracklist, and set the tone for the 10-song record. 
Superbloom draws heavily on classic rock-era bands from the 80s and 90s. Their influence is especially prominent in songs like "Greyhound," "I'm to Blame," and "The Sweetness." His most distinguished success came in that he managed to reinvent a classic sound to tell his own story, all while paying tribute to the bands he grew up listening to. 
Additionally, it was refreshing to hear Irwin break away from the more cookie-cutter pop-rock sound he helped create with his band, in favor of a more alternative sound. The final song on the album, "Perfect Lie," describes Irwin's regrets about some of 5 Seconds of Summer's past releases. He is grateful for their success, but feels that it's time for them to grow and expand, and to create more meaningful work.
Though his vocal performance isn't particularly mind-blowing, Irwin is able to impressively draw on the rasp and croon of traditional rock musicians to convey emotion in his more personal songs. This also allows for aspects like production quality and instrumentals to really shine through. Many tracks include hefty guitar riffs or impressive basslines. Irwin finds ways to put his drumming skills on display in "Have U Found What Ur Looking For?" and in "I'm to Blame."
Not only do these tracks sound completely different from other projects, but the thematics and lyricism carry a whole new tone. The subject matter of the album is extremely personal to Irwin, who tackles issues like body dysmorphia in "Skinny Skinny," and discusses the highs and lows of recovery in "The Sweetness." "Greyhound," was inspired by a childhood memory of a greyhound trainer who cruelly shot dogs that weren't winners. These themes give the album a generally heavy mood, complete with cynical undertones and haunting imagery. 
That's not to say this is a depressing album, though, as songs like "Sunshine," "Drive," "Matter of Time," and "SCAR" offer glimmers of hope in the oppressive eeriness. These songs are effective at implementing Irwin's messages of resilience and strength. 
Being Irwin's first album, I think that he left a lot of space for growth. In particular, I wish that the tracks appeared in a different order. Some of the transitions from song-to-song were abrupt, and didn't make sense to me as they seemed to bounce from sound to sound arbitrarily. Some of his more experimental songs, like "The Sweetness" and "Matter of Time," fell short of Irwin's best, and were overshadowed by his strongest tracks. 
All in all, I'm pleasantly surprised by Superbloom. I wasn't expecting for Irwin to present so vulnerably, or to delve into a new music genre, but I'm certainly glad that he did. He masterfully intertwined his favorite bands with current trends in order to create an album that was, in a way, his own coming of age story. If Irwin continues to build upon his solo career, I'll definitely tune in.
Favorites: Greyhound, Drive, Sunshine
Not My Favs </3: The Sweetness, Matter of Time, Have U Found What Ur Looking For?
About the Writer
Veronica Rohlfing, Managing Editor
Veronica is our Managing Editor. She is a senior and third-year reporter at the Antler Express.