All-State Choir, COVID-19 Version
All-State choir has changed due to the COVID-19 pandemic, leading students to do it all online.
COVID-19 pandemic has affected everyone in different ways. Typically around this time of year, the choir students selected into the Nebraska All-state Choir would be on the road to Lincoln where they would spend a few days practicing and then performing. However, due to COVID, this year is all online. 
Carly Nichols, a senior at Elkhorn High, has made All-State three years of high school. Nichols talked about how it is a little weird this year because students had to do everything on their own, without any help. Don't get her wrong, she is incredibly honored and grateful for making it, however, she misses the typical All-State experience. 
Nichols said, "It's an honor to get chosen, but honestly the appeal of All-State is to go to Lincoln and have fun, but also get to experience the sound of 400 people singing together in the room."
In a typical year, students that made all-state would be heading to Lincoln, where they stay for three days to rehearse, and then later perform for their family. According to Nichols, it is an incredibly cool and fun experience.
This year, students sent in videos for their auditions. The audition process was entirely online, however in class they did go over the song a little bit. Nichols said. " I think auditions went well, but it was weird, usually we have a lot of prep sessions together for it, but it was all on your own."  
Once students who auditioned found out if they made it or not, then they would practice the music they got and send in the final videos of them singing. In a few days, all the videos will be compiled together, and the students selected will meet with the composer and conductor through Zoom, for them to give any advice or anything in relation to the videos they filmed. Nichols has high hopes that it will all turn out, and the video will be incredible to watch. "This year has been kinda weird, but I think it will be cool when the video gets al put together, but I definetly miss the experience of going to Lincoln."
Even though the All-State choir has been changed from COVID-19, students are hopeful to see the final product and are looking forward to a great year in choir. 
About the Writer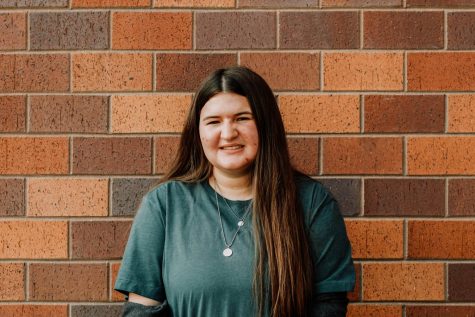 Kiley Keith, Reporter
Kiley Keith is a senior and a second-year reporter on the Antler Express.