Lifting Towards the Final Four
Antlers have an exceptional start in the state tournament in a win against Platteview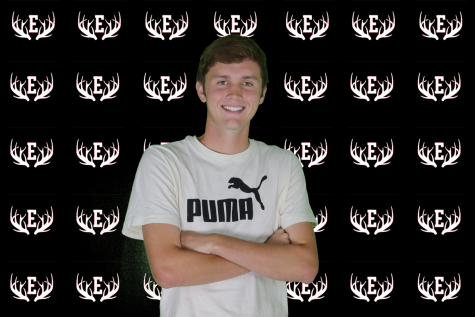 More stories from Chase Ruch
The Elkhorn Antlers Boys Basketball team made a statement win over number four seed Platteview 63-48.
The two teams had met twice in the season and were 1-1 in both competitions. The first time the Antlers barely pulled away victorious in an overtime win, and the second was a dominant Platteview performance in the Beatrice holiday tournament.
These teams are almost polar opposites to each other and would prove to instigate an exciting matchup between the two schools. Sophomore sensation Connor Millikan came in averaging 22.0 points per game, but would have a rather lackluster performance as he would quickly get into foul trouble.
The Antlers put on a show for the hundreds of students that departed early from school to witness them play. The student turnout would make up for their hiatus from Elkhorn's Class A tournament in 2020.
The Antlers and Trojans went back and forth in the first quarter in a very poor three point shooting performance, which was uncommon for both sides. The score at the end of the first would be 10-6 in favor of the Antlers.
The second quarter was the time where Platteview would see themselves on top for the last time. It would be a four point lead for the Antlers at halftime in Lincoln 26-22. 
Platteview seemed non-existent defensively from that point on. The Antlers would win by 5 in the third quarter giving them a 9 point lead heading into the fourth quarter. 
Every member of the press hoped their cameras were charged for the upcoming fourth quarter. The Antlers would take control and the student section made Pinnacle Bank Arena feel like the usual Husker game days it hosted.
It would start off with a bank when Colton Uhing would make Elkhorn's first and-one-three of the season. He nailed the free throw and completed the four point play.
Dane Petersen put his athleticism to use, throwing down not one but two poster dunks. Even some who were waiting to play in the game after Elkhorn could not help being excited.
The slump for Platteview would not come to an end until the clock hit zero and the game was over. The final score would be 63-48 and the Antlers moved on.
The Antlers faced the No. 1 seed Norris Titans on Friday the 12th at 1:30. Norris had beat the Antlers both times in their prior games, but the Antlers seemed to be getting closer and closer as they got within five points during their last meeting.
About the Writer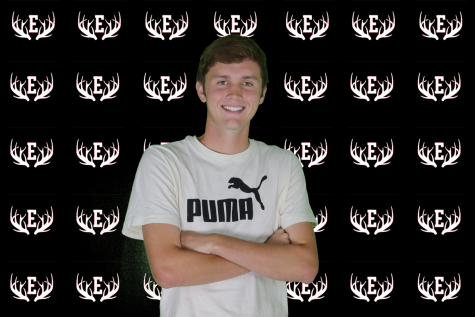 Chase Ruch, Managing Editor - Web
Chase is a senior and serves as the web managing editor for the Antler Express.