New Sheriff in Town
Daniel Feickert is the new head coach of Elkhorn.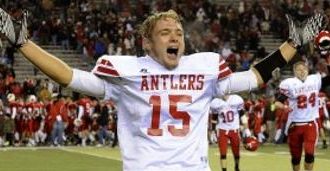 Love of the game. That is the key ingredient for any coach, especially coaches who have been in charge of Antler football for the past 41 years.  That legacy will continue with Elkhorn's new head football coach, Dan Feikert. Feikert will replace Coach Mark Wortman whom he calls "the greatest coach in Nebraska history." Feikert's connection to the program is deep; the former quarterback won a state championship with EHS in 2011 and was a state finalist in 2010, and has served as the team's offensive coordinator for the past three seasons. The new head coach of the Antler football team is undeniably the best person for the job and he has the key ingredient in bunches.
"I feel we have the best guy for the program," Athletic Director Mark King said. "He is the best candidate for a multitude of reasons: we think his vision for the program is outstanding, he is very knowledgeable when it comes to X's and O's, and he has spelled out a plan for the program that we really like." From a football standpoint, Coach Feickert is knowledgeable due in part to his time as a player, as an assistant coach, and his willingness to learn a spread style of offense through both reaching out to coaches who were already running this offense and from tinkering with it as the offensive coordinator. Coach Feickert has an incredible amount of respect for both Coach  Wortman and Elkhorn football.
"Playing for Elkhorn… it just means something different than other schools and getting to play for Coach Wortman, coaching alongside him, and now being the head coach of Elkhorn football is just a surreal feeling," Feikert said. "It just means a lot to me." 
Daniel Feickert is the consensus perfect pick for this job, due to his incredible love for the game, his success under Coach Wortman, and his knowledge of the game. After coming back to Elkhorn to teach and coach, he helped lead the Antlers to another state title as the offensive coordinator. Now as the head coach, his message is consistent. 
"I want our players to consistently be leaders in the school, in the classroom, and on the field." 
"In this first year, we're going to do a lot of the same stuff… We just won a state title and we've got a really good team coming back, so I don't see a reason to make a ton of huge changes, there will definitely be things we adjust on offense and defense." Feickert said. "I think we will continue to expand our offense as I'm the coach, but my mentality is if it ain't broke don't fix it." Elkhorn fans can rejoice, Elkhorn football will continue its winning tradition with a leader who has a love for the sport and a genuine desire for his players to succeed both in the classroom and on the field. 
"Antler football has a special place in my heart."
About the Writer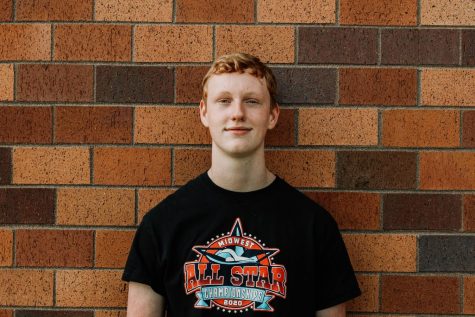 Jacob Uehling, Reporter
Jacob is a sophomore and first-year reporter for the Antler Express.