Geiger Going Great
State Bound Brayden Geiger is Antler of the Week.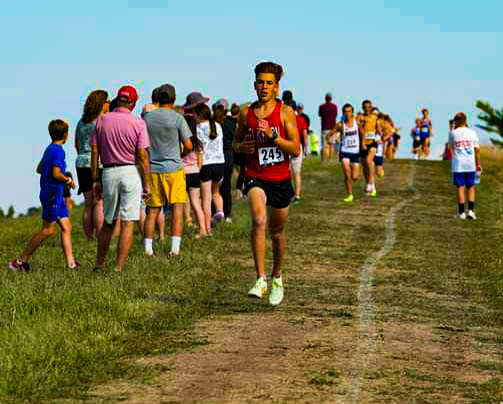 Day by day and step by step is an approach to running and life that has served senior Brayden Geiger well. Geiger, this week's "Antler of the Week," will put that practice to the test Friday at the NSAA state cross country championships at the Kearney Country Club. Geiger is matter-of-fact about his mindset as race day nears.
"Just do what I do best, so I do good and continue what I've been doing and that's all I really can do " senio Brayden Geiger said.
Geiger placed 7th at the district meet Oct. 13 at Mt. Michael, earning him a spot at the state meet. He was Elkhorn's top runner at that meet, a position he has been in frequently this season.
"I'd say that for the course being as hard as it is I did pretty good," Geiger said.
This season, Geiger placed third at the Kearney Invite October 3rd,  placed 3rd at the Nebraska City meet with a time of 16:36. He also placed 3rd October at the Eastern Midlands Conference meet at Bennington. Earlier this season, he placed 5th at Waverly.
Before a race, Geiger said he is busy prepping himself mentally to take on the challenge ahead of him. He said he focuses on maintaining positive mindset. He also calls his dad.
"He's always been the one there for me, he calls me and talks me through the meet," Geiger said "He helps me train and makes workouts for me to do. He's just always there supporting me".
One of Geiger's big supporters and biggest competitors is teammate junior Ethan Walters. Walters and Geiger have consistently finished as the teams top placers this season. Walters finished 10th at the district competition, also earning a spot in the state meet.
"[Geiger] definitely pushes me with my races and if Brayden is ahead of me in the race, it makes me want to do better," Walters said.   "If he is behind me, I don't want him to pass me, so I work harder to get ahead."
Geiger's success this season has earned the praise of his coach Spencer Stednitz.
"At times, he's been the number one runner, and Brayden is our most consistent runner over the course of the whole season," Stednitz said. "He just does a fantastic job."
As a senior this year and one of the team's top runners, Geiger has assumed a leadership role for the rest of the team.
"He helps out the freshman by giving them advice, and then if they don't do so good on that day's meet he always tries and builds them back up," Walters said.
About the Contributor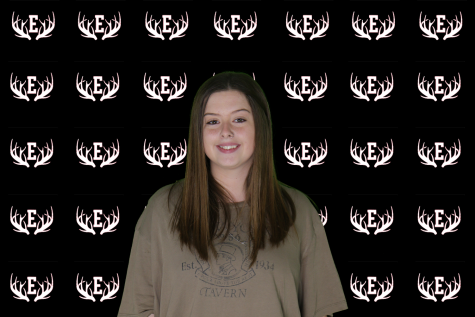 Makayla Brackett, Website Manager
Makayla is a junior and a co-business manager for the Antler Express.