The Personal History of David Copperfield: A Film Review
Dev Patel stars in this beautiful new take on a classic story, originally written by Charles Dickens.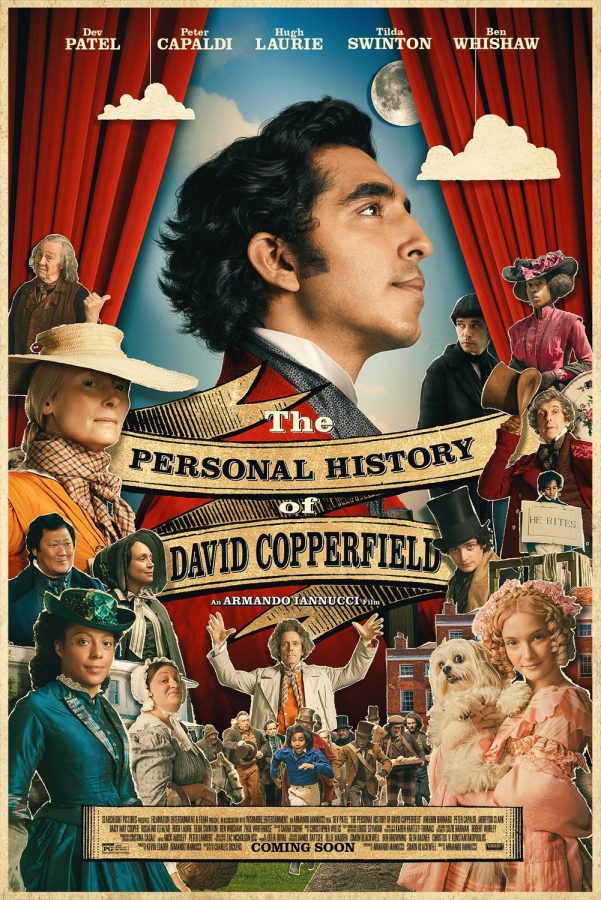 Warning: do not watch the movie The Personal History of David Copperfield for class instead of reading the book. You will fail your reading quizzes.
However, the many artistic liberties director Armando Iannucci takes with Charles Dickens' story are what makes this movie such an unexpected joy to see.
Generally, Dickens has written mind-numbing novels that have been over-analyzed for the past centuries- from Ebenezer Scrooge to a tale of two unremarkable cities. However, this tale of a young, scrappy boy, David Copperfield, working his way through Victorian England as he's thrown from home to home is fun and hilarious- a direct contrast to the Dickens novels we are forced to read.
Little David (Jairaj Varsani) has his Victorian England childhood taken away when his widowed mother marries an evil Mr. Murdstone (Darren Boyd), who sends him off to work in a London factory. After escaping out of the factory, David is shuffled, by force or by choice, to eccentrics, scoundrels, and many different characters. Eventually, David becomes an adult (Dev Patel), and he is unintentionally absorbing bright and colorful anecdotes for the book he hopes to write one day. And that best summarizes this movie and the director's plan: What's going on inside a writer's brilliant, discombobulated brain?
With all the stylistic flourishes, the viewer cares a ton about David's fate: we're on his side. In my opinion, Patel is a criminally underrated actor whom we haven't even seen the most of. Patel has a very wide range- from the 2000's British show Skins to Victorian England. In The Personal History of David Copperfield, Patel allows himself to boast humorously. The film has him running around like a hamster on a wheel, rarely getting to sit down and take a breath. When Murdstone and his sister Jane (Gwendoline Christie) tell David his mom has died, it turns into a horrendously sarcastic sketch.
The entire cast contains amazingly good actors, and their saturated characters are what I believe keep Charles Dickens' spirit alive- not a high school classroom. Every cast member plays a humorous role in the film- Charles Dickens would be laughing in his grave. Overall, I would highly recommend watching this film, as its interpretation of a classic novel is one like no other.
About the Writer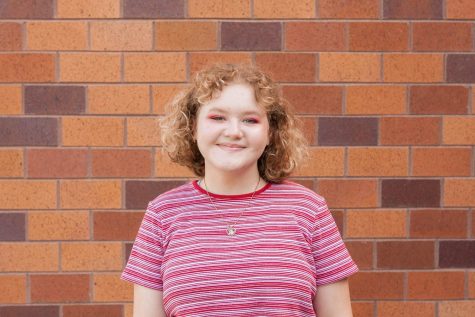 Emma Grubbe, Business Manager
Emma is our Business Manager. She is a senior and a third-year reporter at the Antler Express.