Good Luck, Charlie
Elkhorn's annual musical adds tunes to a childhood favorite.
Elkhorn High School recently premiered the musical You're a Good Man Charlie Brown. Directed by vocal music teacher Abby Thompson and English teacher Jeffrey Garst, I recently got to see both behind the scenes and the action. Selected after auditions, most of the 24 leads consisted of students who also participate in choir.
On Thursday, April 28th, I went and watched the cast prepare for the last time before their three weekend performances. Going there, I was a little nervous over the sheer amount of work the musical cast put into this, but as I walked around and interviewed everyone, they were all super sweet and kind to me. Being open to questions, the cast would happily tell me what their schedule would be, such as when to do make up or when to do mic tests. There were many unfamiliar faces, but they were combined with familiar faces as well. During school, people usually are quieter and reserved, but here in the choir room, as everybody prepares to rehearse, I got to see everybody in their comfort zone. Seeing them talk loud and proudly while having fun and doing their own thing was really surprising. I was happy that the school provided an opportunity for those who wanted to join and created many memories for them.
For high school students, the preparation and professionalism they performed with was surprising. Obviously, they messed around here and there, but there were no immature acts or detriments that messed up the musical. Everybody could do what they needed to do, have fun, and relax while also being able to provide the school and audience with a phenomenal performance.
Sophomore Marielle Cruz, who played Lucy, emphasized how the cast prepared since early March. Since then, the cast met a few times a week to rehearse and prepare, and in the last few weeks, there were dress rehearsals every single day. Despite the wear and tear, Cruz and the rest of the cast enjoyed the journey.
"This is a truly magical experience, and everyone involved, cast, crew, and pit, are all like a family," Cruz said.
The musical itself was about a two hour play with a 20 minute intermission in between acts one and two. Act one had 14 scenes, and act two had seven. Starting off with act one, the play went quite smoothly. The transitions between each scene were pretty successful, and the singing and the acting scenes brought out the best from the leads, such as senior Beau Beard's portrayal of Charlie Brown. The cast was great at building character and story throughout the play, and to release it all in song was amazing.
Seeing the Charlie Brown characters running around all on stage really brought out my inner kid watching shows again, and realizing all the high schoolers acting like grade-schoolers made the play that much funnier and amazing. A scene that really stood out to me was the solo "My Blanket and Me," performed by junior Jocey Logue as Linus. The singing was excellent, but what stood out the most was the choreography. Seeing the cast dance and sing, all in one succinct motion, along with props such as blankets, completely blew me away. Solos prior to this were just singing with the spotlight, so I expected the same with this. However, "My Blanket and Me" set a new standard.
In conclusion, You're a Good Man Charlie Brown was an amazing experience, not just as a viewer or part of the audience, but as a reporter and writer. Writing this review was a blast, and I am glad I get to bring light to this amazing staff and crew, as well as Thompson and Garst who organized everything. This musical will be hard to top, but with Elkhorn's amazing choir and staff, I wouldn't be surprised if it was bested.
Your donation will support the student journalists of Elkhorn High School. Your contribution will allow us to purchase equipment and cover our annual website hosting costs.
About the Writer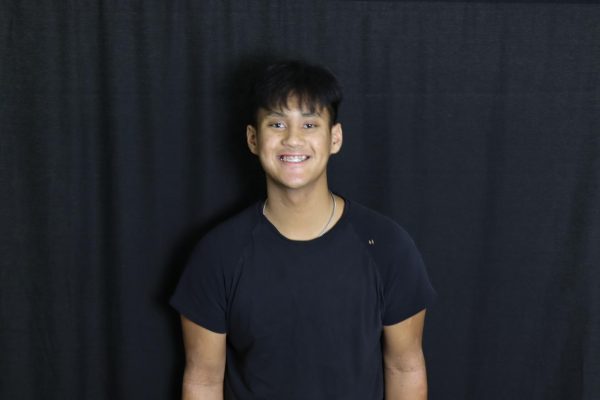 Phillip Truong, Consulting Editor
Phillip is a senior and serves as the consulting editor for the Antler Express. This is his third year on staff.