Fire Frost: Chase and Jake Tuesday Take 11/30
Chase and Jake state their opinions on the future of the University of Nebraska's head coach, Scott Frost.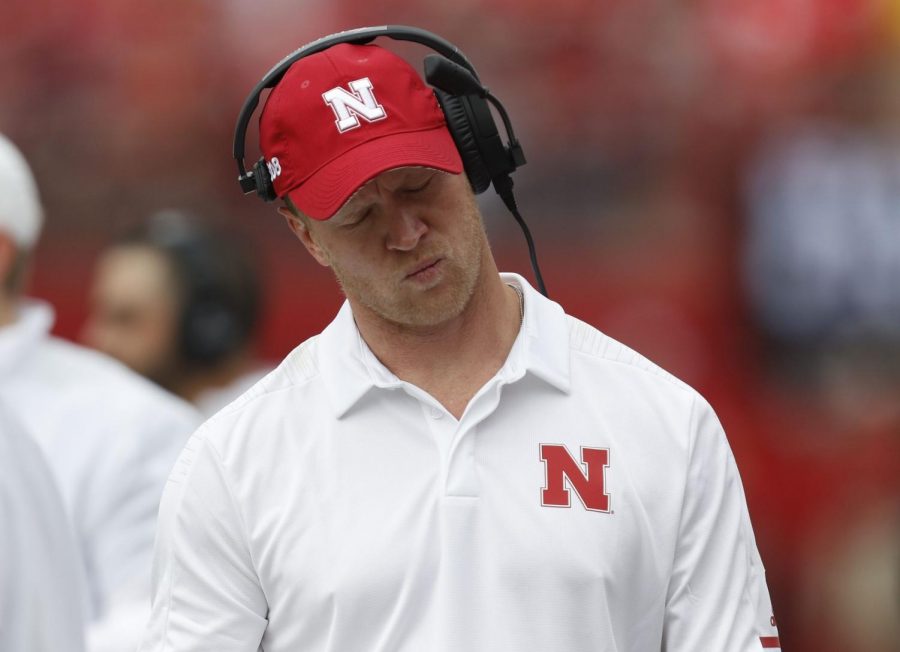 Jake: The beloved savior of Nebraska football. The highly touted coach that can turn a team from 1-11 to 12-0 in a single season. The next Tom Osborne. The Home-Grown-Hero. All these nicknames surrounded Scott Frost when he first was hired by the University of Nebraska. Since then, Nebraska hasn't reached a singular bowl game. In four seasons, there has not been one season with more than 5 wins. The former AP Coach of the Year Award winner has taken a page out of Coach Klein's book (head coach in the movie Waterboy). Through all of this, Scott Frost should not be fired. Frost's fatal mistake was his choices in assistant coaches. 
The worst hire out of all of them was Mario Verduzco. Verduzco was the quarterback coach that managed to take a promising freshman in Adrian Martinez, and a preseason Heisman winner going into his sophomore year, and turn him into a complete joke. Martinez has had negative development over the past 4 years. That falls on Mario Verduzco, who had very little success prior to being hired. He is responsible for the horrid play of Martinez.
Running backs coach Ryan Held was a negligent recruiter that led to Oregon landing more top recruits from the state of Nebraska than Nebraska. From information told to me by unnamed Nebraska football recruits, the Cornhuskers don't even recruit in the state. They wait for other programs to offer players, once a big program like Missouri does, then they immediately offer the player even if they have never talked to them before. Since coming to Nebraska, Held's running backs have been inconsistent, and this year it seems like we have 2 new running backs cycling reps every game.
Greg Austin must have been asleep at the wheel because the offensive line for Nebraska has been stumbling fools over the past 4 years. The other coaches have done a solid job, but the horrid offensive coaches have led Frost's offense to be frozen in place. Nebraska does need a new coach, but not a head coach. The most important assistant Nebraska needs to have is a special teams coordinator. Our special teams are one of the worst in the nation. They are ranked 64th out of 65 in special teams efficiency. 
If Nebraska hires new assistant coaches then this team can be back on track as Frost leads Nebraska to bowl games, starting next year.
Chase: 
How would fans describe the whirlwind of emotions within the last four years under the former Nebraska Quarterback Scott Frost? To put it lightly, it would probably follow along the lines of agonizing and consistently disappointing. Not much of this is going to change if the two-time national champion has his tenure in the program terminated.
Fans and critics suggest that the program needs to find an "identity," well lucky for them they have one. The Scarlet and Cream are a lower-tier power five team that seems to only take care of the non-conference  games. There is no trend headed in the right direction for this program to get back up on its feet and the appeal of Memorial Stadium for a recruit is becoming less fond. It should come to no surprise that the Oregon Ducks seem to have a better reputation in the high-starred recruit market of the state of Nebraska. Recruits can only view their potential role as an unknown when arriving at Nebraska. Will the recruit be the late bloomer of Zavier Betts, or of the rare appearance like four-star Omar Manning? There is a lot of uncertainty within the storied program, and firing Scott Frost is the only thing Trev Alberts should be certain of.
The coaching market is anything but slim in production. With Lincoln Riley's recent move to USC after Clay Helton's detrimental effects of the famed program, there should be no claim that no one would take the Nebraska job. Dave Aranda of Baylor has been the talk of the media as of recent to take up a new position in the coaching world. If there's one thing the Huskers are not short of, it is money. The opulent assets of Nebraska could lure in coaches of Aranda's magnitude to shake up the program and build a competitive program. Nebraska necessitates a culture change of a coach more relatable and motivating to players. This does not mean one should rid of the traditions surrounding game day in Lincoln, rather a focused appeal towards a younger generation to say hello to a new era of Husker football.
A dark horse candidate who comes to mind as a potential prospect is Notre Dame defensive coordinator Marcus Freeman. Especially with the recent departure of Brian Kelly, this hire should be a quick pounce for many programs that are eager for a new coaching identity. If he were to coach for Nebraska, he would be the first black head coach in Nebraska's long history and could build a physical team much as he has with the Fighting Irish's defense. The nineties were fine and dandy, but most do not care anymore. Coaches like Aranda and Freeman would spark a new image of Husker football to bring them back above water with the Goliaths of college football.
About the Contributors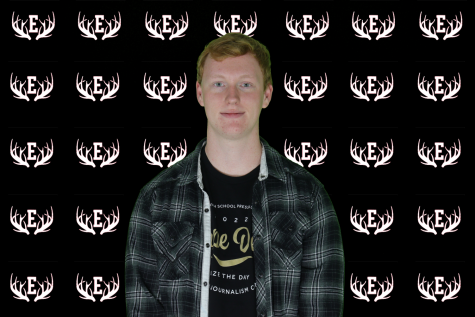 Jacob Uehling, Managing Editor - Print
Jake is a senior and serves as the print managing editor for the Antler Express.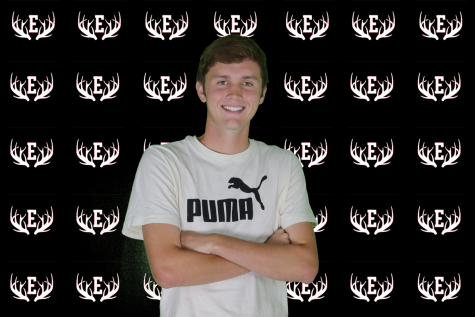 Chase Ruch, Managing Editor - Web
Chase is a senior and serves as the web managing editor for the Antler Express.